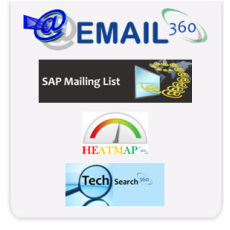 GTM360 provides all-round go to market solutions to enable high-tech companies multiply the value they derive from their existing ideas, products and capabilities.
Our solutions include
Creation of marketable items by packaging product features and service capabilities into compelling reasons to buy

Development of flyers, datasheets and other forms of marketing collateral around marketable items

Design and execution of outbound and inbound marketing campaigns to spread awareness and generate interest in target markets

Sales support by way of referrals, market intelligence, proposals and contract reviews
Products, services and web-based companies alike can use our go to market solutions to grow their sales pipelines, spot new revenue models, enter new markets, increase ticket size, shorten sales cycles and multiply value in many other ways without having to burn any more cash to develop what is often a never-ending list of additional product features and new service capabilities.
A unique blend of products, services and web expertise; proven go to market track record with midsized and large high-tech companies; global orientation; and an unswerving commitment to quality – these are our hallmarks.
Come to GTM360 and multiply value from your ideas, products and capabilities.