Convert More Browsers To Buyers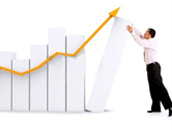 Security concerns, freight costs and unstable websites have traditionally been held responsible for causing online friction and website abandonment. There is only so much that online businesses can do to overcome these challenges.
At the same time, there are many other sources of friction caused by human and technology factors that are largely under the control of business owners. These include over-zealousness in collecting visitor information, tardy response to questions and comments from prospective customers and an overall lack of appreciation of visitors' goals for visiting a website. Friction not only tarnishes a company's brand image but also thwarts conversion by triggering 'shopping cart abandonment'. According to anecdotal evidence and analyst reports, visitors to B2C websites give up their shopping carts in as many as seven out of ten cases. In B2B, the figures are starker: almost 90% of prospective customers bounce off B2B websites when confronted with long lead forms - to download white papers, register for webinars, request a quote, or respond to some other CTA (call to action). It is estimated that for every $80 spent to attract traffic, only $1 is utilized for converting it.
Our frictionless online interaction solutions prevent the other $79 from going to waste. Comprising of the following range of products and services, our frictionless solutions keep your website focused on helping users achieve their goals - while helping you meet your business goals.
Solutions for B2C Online Businesses

Solutions for B2B Websites

Automated enrolment

Slider-based forms

Single-screen checkout

Persistent shopping carts

Real-time offers

Short-term SALEs to avoid fear of regret

Shopping cart abandonment prevention, tracking and re-marketing - TeaLeaf, SeeWhy, Criteo

VCF360 visiting card file uploader widget for 2-click capture of rich contact information of website visitors
without lengthy registration forms

MICROSITE360 landing pages and microsites with dedicated call-for-action (e.g. download whitepaper, register for webinar) for channelizing leads generated via outbound email and telephone campaigns, SEM/PPC and banner advertisements.

Event-based action

Abandonment tracking and re-marketing

EMAIL360 website leadgen widget to transform your website into a lead generation engine

Optimizely A/B Testing to painlessly test different variations of a website and scientifically establish which one works the best
By harnessing our frictionless online interaction solutions, B2C business owners and B2B marketers can reduce abandonment, boost conversion and multiply revenues.
SUCCESS STORIES