Get In Front Of Your Customers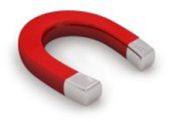 Our Digital Marketing + solutions place companies and brands in front of their prospects and customers. Our solutions are targeted at BFSI, ECOMMERCE, HIGHER EDUCATION, RETAIL, SAAS and TRAVEL industries. Like all digital marketing agencies, we do SEO, SEM, PPC and the other usual Internet Marketing stuff to ATTRACT visitors. But, unlike most of them, we supplement Internet Marketing with Frictionless Solutions to CONVERT more visitors to prospects and customers. With our Digital Marketing + solutions, you maximize the bang for your marketing buck.
Our INTERNET MARKETING solutions comprise of:
CONSULTING: We'll help you to choose between SEO, SEM and SMM, optimize ad spends across Google, LinkedIn, Facebook and other media, design online navigation flows, develop augmented reality campaigns using QR360, and so on

AUDIT: SEO verification, landing page healthcheck, social media competitor benchmarking, customer experience test drive, etc.

SEM, PPC, SMM: Search Engine Marketing (e.g. Google AdWords), Pay Per Click (e.g. LinkedIn Ads), Social Media Marketing (e.g. Facebook Ads & Promoted Posts, Twitter Sponsored Tweets) - all supplemented by our MICROSITE360 campaign microsite

SMO: Social Media Optimization using HEATMAP360, our social intelligence platform that helps businesses to drive tangible business results from social media buzz

CONTENT MARKETING: SEO via User Generated Content, Blogs and Newsletters
Our FRICTIONLESS SOLUTIONS include:
EMAIL360 website leadgen application to transform your website into a lead generation engine

Abandonment tracking and remarketing

CX and Clickstream Analysis to spot and eliminate friction

A/B Testing (e.g. Optimizely) of different webpages and navigation flows to find out what works and what doesn't.
SUCCESS STORIES
THOUGHT LEADERSHIP